Welcome to Eagle River Presbyterian Church! We are called to the heart of our community – local, statewide and throughout the world – to serve God by sharing the good news of Jesus Christ and loving our neighbors in his name. At ERPC you'll find a place to connect to God, to others and to the world God loves.
Here is a look at the Organ concert on May 17, 2018
"I Am Resolved" by Palmer Hartsough, & "There Shall Be Showers of Blessings" by D.W. Whittle
Arranged by Mike Wright
2017 Harvest
All harvested vegetables were donated to the Chugiak-Eagle River Food Pantry.
Lettuce                    5.51 lbs
Pea Pods                61.40 lbs
Green Beans          1.50 lbs
Potatoes              114.98 lbs
Carrots                124.04 lbs
Total                      307.43 lbs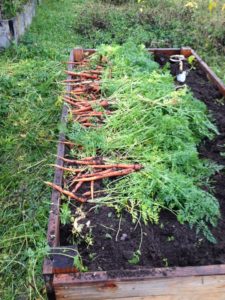 Thank you to everyone who donated their time and green thumbs to help with this amazing mission.